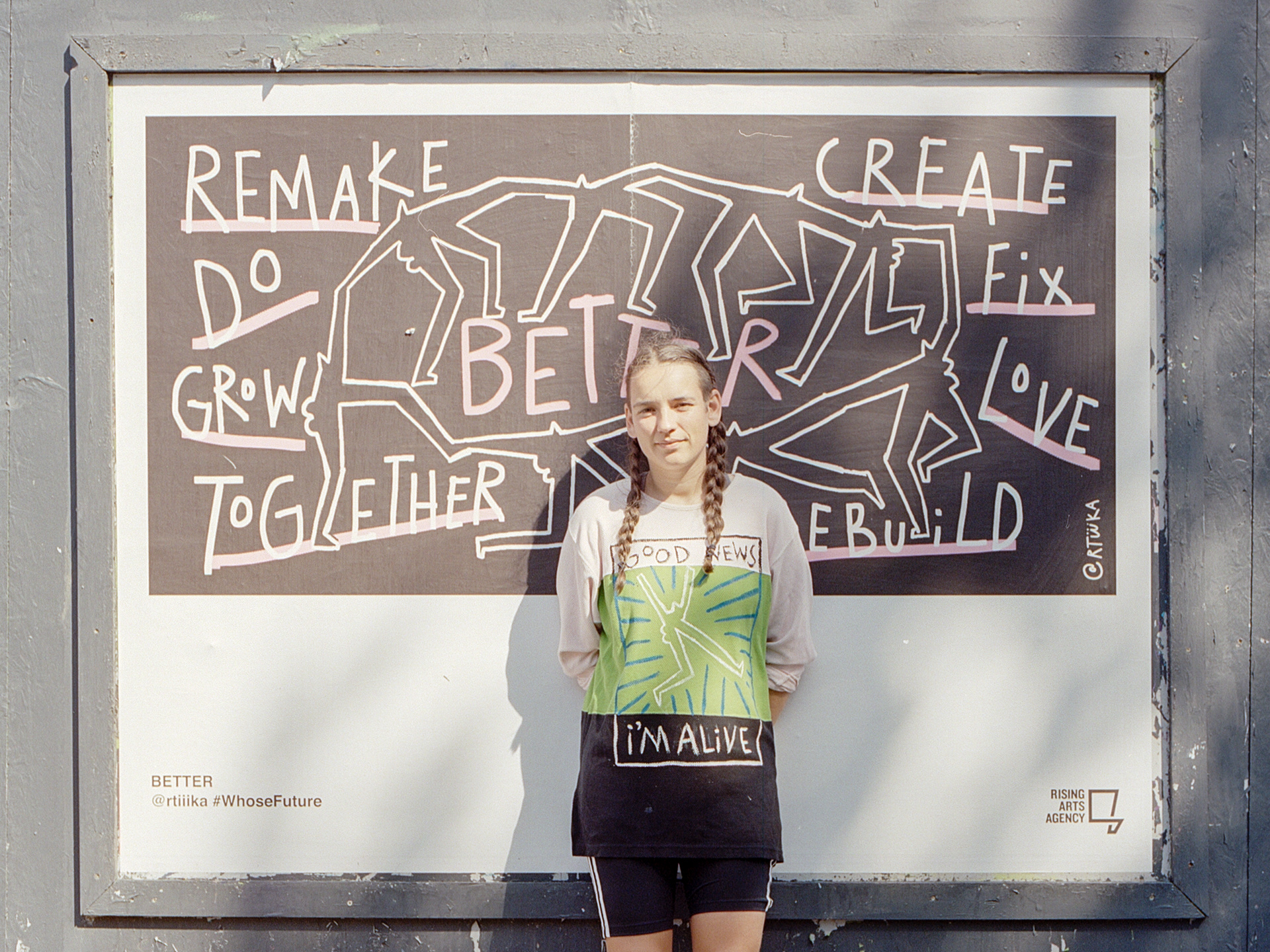 How do you identify within the LGBTQ+ space?
Rosa is an illustrator/mural painter who moved to Bristol in 2017. She decided that she needed to make art a career or be unhappy forever. 
She now survives from creative work, which is an achievement in itself, and started a womxns mural group to encourage more womxn to paint large scale.